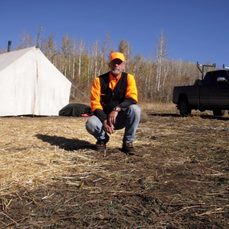 <!insert today's date>November 6, 2013

Well the season is over and I have to wait another year for a chance at an elk or deer. I saw one bull elk from very far away, just as he saw me and was gone. The weather was very nice so I got a lot of great hikes in. I really enjoy the experience.

As the sun sets, and you are alone in horizon-to-horizon hills and sage, with not one sign of another human being, and its just you and the stars above with coyotes howling around you in the dark, you get a whole different perspective on the world. It's addicting; hard to explain.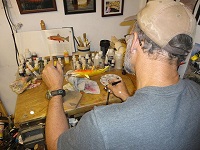 <!insert today's date>Oct 25, 2013

Welcome to the new web site. We have taken time to make sure the web site is fully operational, but we anticipate there may be a few bugs still to be worked out. At this time, we don't have the capability to place orders on line, but we hope to have on-line ordering available in the future. Information on placing an order can be found on our "Inventory/Work in Progress" page. Meanwhile, feel free to browse the site and send us any comments or questions. We'll update the site as we can, and Steve will update this blog as much as possible. Thanks and ENJOY!